I have felt for the last few months that I do not draw enough for myself and the progress of my art has been stagnant. So, I started a regime last week and am proud I've stuck with it for two weeks now (hence the regular posts). My morning sketching went good enough today for me to show you all what I do to start out my day.
First, I do a page (front and back) of 45 second gestures from the posemaniacs website.
Then, I do a face. Sometimes I try to do a charactiture but today I felt like doing a portrait.
Next, I do a study of a figure. Today I was feeling ambitious and included some drapery. I kinda like this drawing today although I'm not thrilled with how the drapery did come out. I also take time with these studies to practice my inking and sometimes some shading.

Lastly, I draw a cartoon character. John K, over on his blog, talks about how doing this really helps you to grow as an artist so I am putting him to the test. I try to focus on construction and once again, I take this chance to try and better my clean line (which you can see needs a lot of work). I try to pick cartoons from all over the spectrum but I do like Looney Tunes a lot. Today's was Goliath.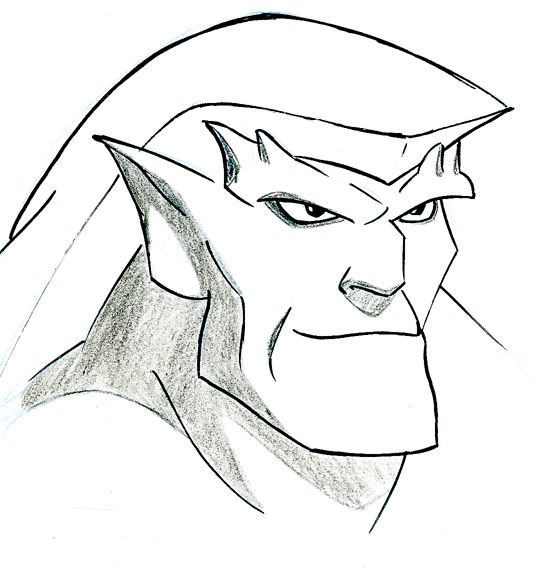 After I'm done with this I begin work on my freelance designs for Ben 10: Alien Force. Yes, it does take a few hours to do all this each morning but that's why I wake up so early. Nothing good ever comes without sacrifice and effort. Well, here's a group of bad drawings out of the way meaning I'm that much closer to getting rid of my 100,000 and becoming "good" :)
Enjoy!!